Skip to Content
A Guide to Homeowners Insurance and Its Coverage
Homeowners Insurance in Glendale, AZ
Homeowners Insurance in Glendale Arizona
Homeowners insurance provides coverage for your home, liability, and personal property. If disaster strikes your home, homeowners insurance gives you peace of mind that your property is covered. Ideal Insurance Agency customizes homeowners insurance plans in Glendale, AZ. We want to help you understand homeowners insurance and its coverage. We know owning a home is exciting and comes with many challenges when disaster hits. We will help you find a homeowners insurance policy that meets your needs. Then the final sentence should read: Contact for a quote and advice today!
Why Do You Need Homeowners Insurance?
Your home is a significant investment, so it's critical to protect it. The contents of a typical home, including appliances, clothing, and furniture, are a considerable investment for most people. It is financially devastating to most homeowners to lose a home and its contents due to a disaster. Homeowners insurance protects the personal property in your home. It can also save you from financial ruin with personal liability. Homeowner insurance offers protection if a visitor is hurt in your home and sues you.
Basic Insurance Policy Coverage
A homeowners insurance policy protects multiple types of disasters that could happen to your home. The most standard homeowners policies offer protection for the following:
Home – Your home is the physical structure of your house.
Other Structures – Other structures on your property may include the pool house, guesthouse, tool shed, detached garage, workroom, etc.
Personal Property – Personal property includes items like appliances, clothing, furniture, etc.
Additional Living Expenses – This section reimburses you if you need living expenses covered while your home is uninhabitable.
Personal Liability – This protects against legal liability for property damage or bodily injury if another person is injured on your property.
Homeowners Insurance Policy Forms
While homeowners insurance policies are customized to each home, standardized policies or forms are typically similar. The most common policy forms include the following:
Broad Form Policy (HO-02) – The policy covers structures on the property, the home, and only the personal property that is named in the policy.
Special Form Policy (HO-03) – The policy offers coverage for the home and structures on an open perils basis meaning damage is covered unless it is excluded on the policy. Personal property is covered on a named-peril basis.
Comprehensive Form (HO-05) – The policy covers the home, personal property on an all-risk basis, and other structures. A Comprehensive Form is typically used on more expensive homes.
Modified Form Coverage (HO-08) – The policy is usually chosen when the cost to rebuild the home exceeds the property's market value. Protection is given on a named-perils basis, and the payment is limited to cash value.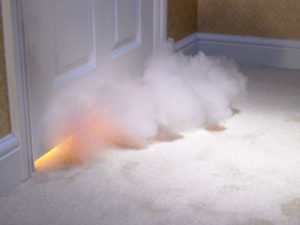 What Does Homeowners Insurance Not Cover?
A standard homeowners insurance policy specially excludes many perils from coverage. The policy coverage for these perils is typically added through an additional premium payment.
Many Homeowners Insurance Policies Do Not Include the Following:
Earth movement, including earthquakes, landslides, and mudslides.
Flood damage from surface water or rising water.
Building coverage.
Mold damage.
Neglect or intentional loss.
There are other coverages that may be excluded or added for an additional premium. Additional exclusions are as follows:
Ordinance or law
Water back-up
Power failure
Piping from the streets to the home
War
Nuclear hazard
Acts or decisions
Faulty or inadequate design materials or maintenance
Depending upon your policy language, this may not be a total list of exclusions or limitations. Please read your individual policy and check with your agent to be sure you are properly covered.
How Much Does Homeowners Insurance Cost?
Your homeowner's insurance costs may vary depending on your type of coverage. Our specialists help create a policy that protects your home and your belongings. Our homeowner's coverage options can also include things such as:
Renters Insurance
Landlord Insurance
Contents Replacement Costs
Personal Injury
In-Home Business Insurance
Condo Insurance
Airbnb Insurance
Contact Ideal Insurance Today
We never know when disaster will strike, so we want to protect you from financial stress if anything happens to your home. Ideal Insurance Agency ensures you have the best access to affordable and flexible coverage options for protection. We're a family-owned insurance agency that treats our customers like family. Contact us today for a free quote and consultation!