Skip to Content
When You May Need Golf Cart Insurance
It is a smart idea to purchase a golf cart insurance policy if you are the owner of a golf cart, and in some cases, it may even be required by your state or Homeowner Association. Whether you require the services of golf cart insurance companies will be dependent on where you ride, and the way in which the golf cart is used. The manner in which a golf cart is used determines the nature of the golf cart insurance policy you will likely need.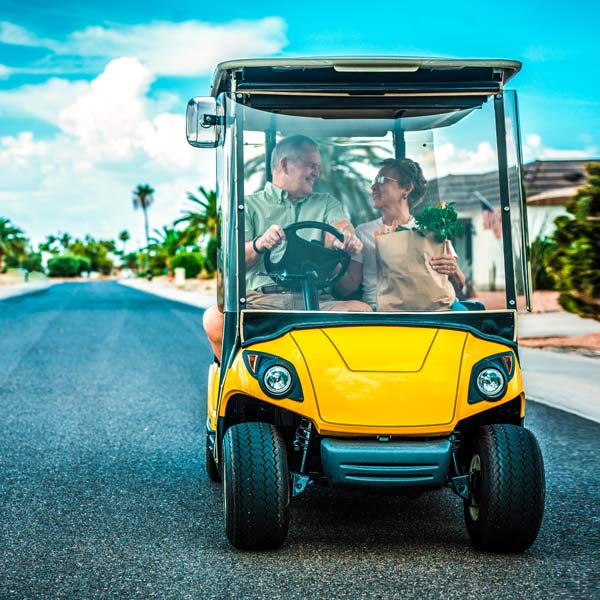 Online Quotes Are Easy!
It is not difficult to get a golf cart insurance quote online, though how much the quote will be will not just depend on how the cart is utilized, but also on which state you live in. As well as how much coverage you desire and other factors such as how many insurance claims you have already filed.
Many people ask "Will I even be able to find a golf cart insurance agent near me?" but the truth is most insurance companies will be able to provide a policy of this nature.
Homeowner's insurance usually covers the basic use of golf carts, but anything beyond basic use will probably need to be covered by a specific golf cart insurance policy. The definition of basic use is driving in the manner of a riding mower on a customer's own property or a golf course only.
Contact Ideal Insurance Agency Today
A golf cart that has been modified for speed or which is driven on streets will need its own golf cart insurance policy. Ideal Insurance Agency offers superior coverage across the Phoenix area including Surprise, Glendale, Peoria, Avondale, Buckeye, Goodyear, Phoenix, Sun City, Sun City West, AZ, and Wickenburg.