Skip to Content
Expert Witness & Insurance Consultant
Contact David Mitchell for Expert Witness Services. For further details please give me a call at 602-938-7579.
Reviewer of AZ Insurance State Licensing Exams
Instructor, State Certified Education for Insurance Professionals Since 2002
Holds All AZ Insurance Licenses and Several Other States
Published Author and Adjunct Professor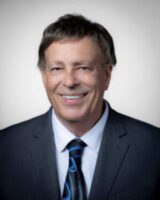 David R. Mitchell
CPCU, CIC, MA.HR, MBA, SPHR, SHRM-SCP
Certified Insurance Counselor (CIC)
As an agency owner, active insurance producer for over 38 years, teacher of Agency Operations for insurance producers as continuing education, with a strong insurance and human resource background, David Mitchell has experience to draw on as he reviews cases and renders opinions. David has consulted on over 60 cases as an insurance consultant and/or expert witness. A list of cases is available upon request. The cases have involved standard of care and coverage issues. David has written reports and testified as both a plaintiff and defense expert witness. In addition, he has both deposition and trial experience. Review David's Curriculum Vitae to learn more.
Award-Winning Industry Leadership
Having held a Life and Health License for over thirty years and an Arizona Property and Casualty License for almost four decades, David Mitchell has become an advocate of the truth by providing his opinions to help settle insurance court cases. As a well-regarded active insurance agency owner since 1982, David has been at the forefront of the insurance industry as a contributor to the Arizona Insurance Producer Licensing Exam(s), an Adjunct Instructor, and a Published Author.
Charles W. Traubel Memorial Award
David received the Charles W. Traubel Memorial Award for his contribution in time and effort to further the interest of the Independent Insurance Agents of Arizona.
Archie Mendelsohn Memorial Award
In 2004, David received the Archie Mendelsohn Award for leadership and mentoring new insurance agents in the insurance industry.
Committee Chair of the Year
In 2011 and 2012, David received the Committee Chair of the Year Award from the Independent Insurance Agents of Arizona.
2008-2009 State President
David was the State President of the Independent Insurance Agents of Arizona for two years. He served on the State Board of Directors four years and the Executive Committee for three years.
Educating new students in the Insurance Industry
Dave is starting three new classes this Fall Semester and is halfway through three existing classes. Dave teaches at both the Glendale Community College and Rio Salado College.
Two of the classes he teaches are insurance courses and I also have a risk management course. David Mitchell has been teaching college courses in Arizona as an adjunct professor since 2002.
Please also promote his credentials:
His undergraduate is in business management and holds two graduate degrees with a Masters in Business Administration (MBA) and a Masters in Human Resources (MA.HR.)
David Mitchell holds the two highest designations in the United States in property casualty insurance with a Chartered Property Casualty Underwriter (CPCU) and a Certified Insurance Counselor (CIC).
In addition, I hold the two highest Human Resource Designations to work in the United States. I hold the Senior Professional in Human Resources (SPHR) and the Senior Certified Professional I HR (SHRM-SCP).