Skip to Content
Ideal Insurance Agency Gives Back to Glendale
Arizona's Premium Car Insurance Agency
Ideal Insurance Agency has been a core part of the Glendale, AZ community since 1983. We are very active in our community, as well as the insurance industry. Our business is a local family-owned full-service insurance agency, and we are committed to offering the best insurance coverage while also giving back to our community.
We are dedicated to providing our clients with the best coverage on the market. Ideal Insurance Agency offers years of experience, and we are one of the most professional and knowledgeable insurance agencies in Glendale. Our services include providing home, auto, business, and life insurance policies from the best insurance companies in the area.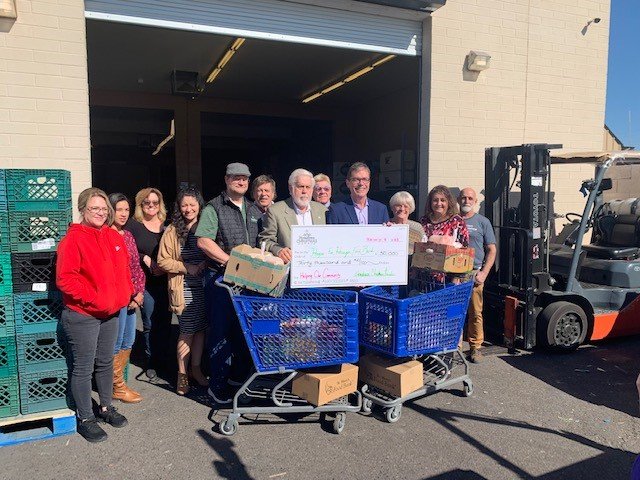 Our Community and Charitable Contributions
Ideal Insurance Agency is proud to be part of such an incredible community here in Arizona, and we look for any chances to give back, including sponsoring the Glendale Christmas Parade of 2023! We also pride ourselves on being at the top of the insurance industry, so we can serve the community with our knowledge and experience.
As Chair of the Board for the Justice Center, Ideal Insurance Agency is able to work with the impoverished and homeless, providing necessities and legal services. We also serve as the Membership Chair for the Independent Insurance Agents and Brokers of Arizona, and held the President position from 2009-2010 and spent six years on the Board of Directors.
Ideal Insurance Agency is proud to have won several awards, including 1999 Small Business Partner of the Year from Glendale Chamber of Commerce, 2001 Chamber Member of the Year from Glendale Chamber of Commerce, 2005 Alliance Stars Award from Phoenix Business Journal, and the 2016 Legacy Award from Surprise, AZ Chamber of Commerce.
Our other charitable and community services include the following:
Board Member of the Peoria Chamber of Commerce from 2018-2019
President of the Sounds of the Southwest Singers, a local singing group
Serve on the President's Circle of Glendale Community College
Serve on the Board for Entrepreneurial Studies at Northern Arizona College since 2019
Member of the Glendale Chamber of Commerce since 1991
Served seven years on the Board of Directors for Glendale (Chair 2004-2005 and 2014-2015)
Voted Volunteer of the Year for Surprise Chamber of Commerce in 2016
Serve on the Glendale Christmas Parade Committee (Chair of the Board 2018, 2019, ad 2023)
Contact Ideal Insurance Agency
Through all of these committees and volunteer positions we proudly take part in, our team at Ideal Insurance Agency demonstrates our dedication to providing the best coverage for our neighbors and community.
For insurance agents that have the local community and your best interests in mind, contact our experts at Ideal Insurance Agency. With our support and guidance, you can find the perfect insurance policy that will offer the best coverage.
We Support KFLR Family Life